4 tags
12 tags
1.5 Miles
Squeezed in a run today after class. I've been off the wagon for so long…but it's summer! Time to hop back on it! Hopefully summer school stays manageable hahaha. :) Post later tonight about today's food.  p.s.  Note to self: even short runs hurt after getting so out of shape D: 
10 tags
What to Eat Before & After a Workout →
Just some helpful tips on how to snack pre/post workout! 
11 tags
Guuuuys. Leave me a draw request in my ask box! :)...
I'll do one later tonight post-lab. teee hee heee. Screw you homework.  http://splatterpop.tumblr.com/ask
Mile time has dropped yet again :) by 50 seconds. 9 : 10 for this last one. Getting closer to where I wanna be, yay! 
8 tags
Today's Workout: 4/3/12
15 x 2 Bicep Curls  10 x 2 Push-ups 10 x 3 Tricep Extensions 5 Chest Flys 20 x 2 Crunches 20 x 2 Reverse Crunches 20 x 2 Bicycle Crunches 10 x 2 Oblique Crunches All I had time to do while the roommate was out. But oh wells, better than nothing :)  
10 tags
1.2 miles
Finally hopped back on the healthwagon! :)  Took it nice and slow today and just ran a little over a mile to get back into things. Happy to know that my time is slowly chipping down though! Hurray! In just a few months,  I went from not being able to run for even 2 minutes straight, to comfortably running a mile straight through at 6mph the whole way. Still not the greatest, but I'm getting...
7 tags
15 tags
4 tags
8 DAYS!
I could not be any more excited…
9 tags
16 tags
16 tags
7 tags
20 tags
Jillian Michaels Six-Week Six-Pack : LEVEL 1 →
Jillian Michaels. I'm just doing abs, yet she makes it sound like I deserve a trophy anyways. Heck yes. 
18 tags
6 tags
Hulllooo
So sorry, lovelies, I had entirely fallen off the health wagon for a while. Though to be fair, I was dealing with some rather interesting medical issues. Going in for yet another blood test tomorrow, Huzzah! But I'm in the clear to be exercising and sweating bullets again! :) So updates and all are to come, but of course still a bit slow 'cause we're sadly back in midterm season....
15 tags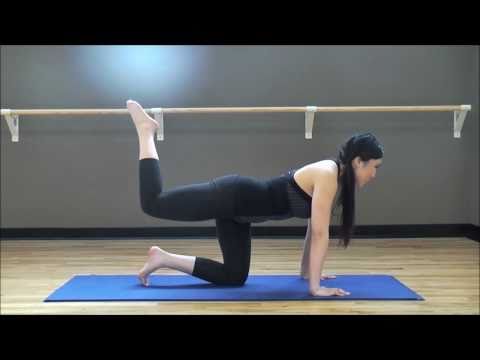 12 tags
14 tags
2.04 miles
Squeezed in the tiniest bit of exercise after failing to get up for my morning workout today. BLUGH. I fail at waking up. D:  But I'm back on track with eating healthy, again and I'm hoping it lasts with another round of midterms coming up! If all goes according to plan, tomorrow is going to be jam packed with exercise and homework! 
12 tags
Adorable Fitness Trackers! →
I just added one on my page :) If you want one too, they're available at that link entirely freee. 
9 tags
INSANITY: DAY 6
Ouch. Think my back muscle is cramped or something….definitely does not feel good. Don't this workout would have been nearly as painful without this ouchie. Agh. 
2 tags
23 tags
Today's Workout: 2/6/12
TIU's Itty Bitty Bikini! Workout Jillian Michael's Level 1 30 Day Shred Light day for me. I hate when Insanity doesn't load!! DD: But oh wells, some decent working out squeezed into the day nonetheless. 
21 tags
16 tags
"A woman would be much better off if she could distinguish the difference between..."
– D (via anumnum)
9 tags
30 tags
Today's Workout: 2/1/12
AT LAST! Midterms are done! So my morning weights buddy and I got up at the crack of dawn to head over to the gym. Except her alarm failed and she woke up, calling me at 4 am rather than 5. hahaha. Too early, even for meee. :P But anyways, here's the workout:  Lat Pulldown: 12.5 lb x 20 reps (+5 pts) 12.5 lb x 20 reps (+5 pts) 20 lb x 10 reps (+5 pts) 20 lb x 10...
17 tags
PLANK CHALLENGE: 4
Oh gosh, had to take a midterm hiatus, so I was seriously concerned that I was gonna fall short with this one D:! I was seriously dying the last couple of seconds, but lo and behold!  Mission accomplished!  DAY 4: 2 Minutes Day 1- 1:12 || Day 2-1:30 || Day 3 - 1:45 
5 tags
6 tags
4 tags
UGH MIDTERMS.
Bleh, ever since last friday I've been super double triple stressed about this quarter's midterms…particularly because they've all managed to fall on this Wednesday. Pooper scoopers! >:| I've been squeezing an activity here or there to make sure I'm staying active, but I just haven't found the time to update on my tumbie. Fret not! Fitness-ing continues...
10 tags
22 tags
INSANITY: DAY 3
Cardio Recovery Super chill. Rather yoga-esque in my opinion. I'm not much of a yoga girl though and despite the pain, I kind of missed the insane cardio. Though it was a good insanity routine to be doing after my early morning workout. 
16 tags
30 tags
Today's Workout: 1/25/12
First time ever being in the weight room! It was completely empty when we got there, so I kind of just machine hopped from one to the other to figure out how they all worked. hahaha, i'm a nooob. So it wasn't a seriously intense workout. But it was fun nonetheless. And i'll be heading back tomorrow morning, this time, with a plan! :D Leg Extensions: 30 lb x 10 reps (+5...
8 tags
19 tags
PLANK CHALLENGE: 3
Day 3! I skipped yesterday since it was my rest day and all. But I made sure to get my planking in today! :) So first day, it was 1:12. The second: 1:30. Sooo todaaaay was… 1 minute, 45 seconds Struggled through the last ten seconds of that. Bleghh D: But happy to have it done nonetheless! 
11 tags
Guess who finally got their ass into the weight...
Yaaaaay me. :) Post about it later! 
12 tags
Today was a total rest day...
But that's okay. I think my body needed it. I've got a new workout buddy though! We're getting up at the crack of dawn to hit the weight room before all the body builders get there! Excited?? You bet! :D 
17 tags
15 tags
Fit Story :): HOW I BALANCE SCHOOL AND GYM TIME :) →
tofitinityandbeyond: I love the natural high of working out. I love it so much that it's all I want to do lol. When I get home, I don't wanna do HW - I just wanna blog about my workout, browse the fitspo realm on tumblr, learn more about fitness and exercising, and prep for the next day. Most people struggle trying to…
28 tags
Today's Workout: 1/24/12
Rowing (machine): 0:20:18 || 3148 m (+217 pts) Crunch: 20 reps (+13 pts) 20 reps (+13 pts) Reverse Crunch: 20 reps (+33 pts) 20 reps (+33 pts) Bicycle (abs): 30 reps (+15 pts) 20 reps (+10 pts) Running (treadmill): 1 mi (+53 pts) Plank: 90 sec (+40 pts) 60 sec (+27 pts) Dumbbell Bicep Curl: 5 lb x 30 reps (+5 pts) 5 lb x 30 reps (+5 pts) Dumbbell...
21 tags